Design and development of large-scale systems, such as defense systems and space missions, led to the creation of systems engineering. The discipline aims to ensure that all aspects of a system, including its technical, economic, and operational factors, are considered during its design and development to optimize system performance and meet user requirements. Systems Engineering is still an emerging practice in most industry verticals to the increasing complexity of technological systems. However, it has proven from its inception how a transdisciplinary and integrative approach can be both straightforward and problem-solving while also helping to reduce the complexity of product development. As a result of systems engineering's adaptability with several domains, these are professional organizations that endorse Systems Engineering.
1. INCOSE (International Council of Systems Engineering): Is a non-profit organization for systems engineering that has 65+ chapters and 19,000+ System thinkers spread throughout 77 countries. The organization's mission is to reveal to its beneficiaries the true hidden capabilities of systems engineering. Established in the year 1990 as the National Council of Systems Engineering (NCOSE), it subsequently spread its wings throughout the globe. In 1995, INCOSE emerged off NCOSE to incorporate international viewpoints on systems engineering.
INCOSE promotes the systems approach in its pursuit for a better world, by felicitating internal collaborations between its members of different industry verticals thus providing a platform to all the domains to participate and for knowledge transfer.
Their recent work on INCOSE: VISION 2035 outlines the level of systems engineering in the future that will be required to solve the existing difficulties and the changing global circumstances. It talks about the shift to a completely model-based systems engineering environment and the digital transformation. It deals on the theoretical foundations as well as the instruction and preparation required to create the skilled systems engineering workforce of the future. It also gives an illustration of what a systems engineer's typical day would be like in 2035.
2. SESA (Systems Engineering society of Australia): The Systems Engineering Society of Australia (SESA) is a Technical Society of Engineers in Australia and the Australian affiliated chapter of the International Council on Systems Engineering (INCOSE).

SESA is promoting systems engineering and its practices in several ways which includes promoting the value of systems engineering to both industry and government, and it aims to increase recognition of the crucial part that systems engineering plays in producing successful systems and projects.The best practices and standards for systems engineering are being developed and promoted by SESA, which serves to raise the caliber of the deliverables and processes for systems engineering.
3. National Defense Industrial Association (NDIA): Is an American Defense Industrial association established in 1997 with a merger of National Security Industrial Association (NSIA) and American Defense Preparedness Association (ADPA), NDIA was formed.

In order to ensure that military systems fulfil the demands of warfighters and other end users, NDIA makes use of systems engineering through promoting its usage in defense acquisition and procurement.
NDIA also serves as a forum for the exchange of ideas and best practices among defense industry professionals and government agencies. Through its events, meetings, and conferences, NDIA provides opportunities for systems engineers and other defense industry professionals to network, share their experiences, and learn from each other.
4. Indian Society of Systems for Science and Engineering (ISSE): The society started in 2010 at Vikram Sarabhai Space Centre (VSSC), since its creation it has been spreading awareness of systems engineering and its practices.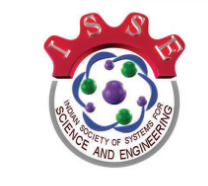 ISSE hosts workshops, seminars, and conferences to educate professionals, students, and researchers on the most recent advancements and systems engineering's adoption in different industrial verticals.
ISSE aims to advance the field of systems engineering in India and contribute to the development of complex systems in various industries and domains.
ISSE majorly focuses on application of systems engineering in Aeronautics and Aerospace and how complex systems can be indigenized with the aid of Systems Engineering.
5. Royal Aeronautical Society (RAeS): Is a British multi-disciplinary engineering society founded on 1866, also holds the title for "Oldest Aeronautical Society" in existence.

The group works on developing and updating industry standards for systems engineering, aimed at promoting best practices and improving the quality of systems engineering in the aerospace industry.
The Society publishes technical papers, journals, and reports on systems engineering to disseminate information and encourage discussion and debate within the systems engineering community.
The RAeS Systems Engineering Group helps to advance the field, support the professional development of its members, and foster collaboration and innovation within the systems engineering community.
The recent seminar on "Systems Engineering in Transport" which was a joint event between the IET Automotive and Road Transport Systems, Railway, Aerospace and System Safety Engineering Technical Networks along with INCOSE UK to spread awareness on Systems Engineering applications across disciplines.
6. International Federation for Systems Research (IFSR): The International Federation for Systems Research is an international non-profit group that seeks to promote systems thinking in research and development throughout the globe.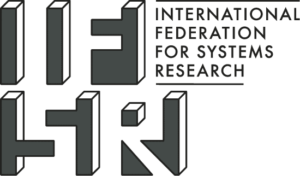 They utilize Systems Engineering to advance the study and application of Systems Science and Cybernetic, and also IFSR recognizes the importance of Systems Engineering in addressing complex real-world problems and supports its use in the development of systems.
Through its events, publications, and initiatives, the IFSR aims to facilitate the exchange of knowledge and ideas between systems engineers, researchers, and practitioners from various disciplines.
If you are interested in understanding how to adopt systems engineering and model based systems engineering practices within your organization, reach out to BlueKei Solutions team at info@Blue-Kei.com. We specialize in systems engineering consulting, project executions, process adoptions such as compliance to ISO15288, ARP 4754A, ISO 42020, digital transformations. We can also conduct capability development workshops which are experiential and tailored to your needs. With systems engineering adoption you can address the complexity, manage evolving risks and bring transformation in communication within your organization through digitalization and create the digital thread.